Genshin Impact, GACHA and The Case of an Inferior Electronic Sticker Album
Last week saw the release of a new free-to-play Chinese electronic gambling game disguised as a 3rd person action RPG named Genshin Impact. And it turned out to be one of the largest launches for a Chinese game ever.
I wonder why...
Don't get me wrong: I love games with sexy girls and tons of fan-service! Not so much though, when I'm painfully aware that the actual entertainment product is a trap, designed to slowly condition players to regularly spend money for premium currency. Such currency can then be spent to take part in a game of chance-like ordeal where you pay to get a shot at unlocking a bunch of random heroes and items of different "rank", "tier" or "value" upon "rolling a banner", opening a loot-box, a chest, a magical item or whatever the hell they decide to call those in a specific game of this category.
Remember these?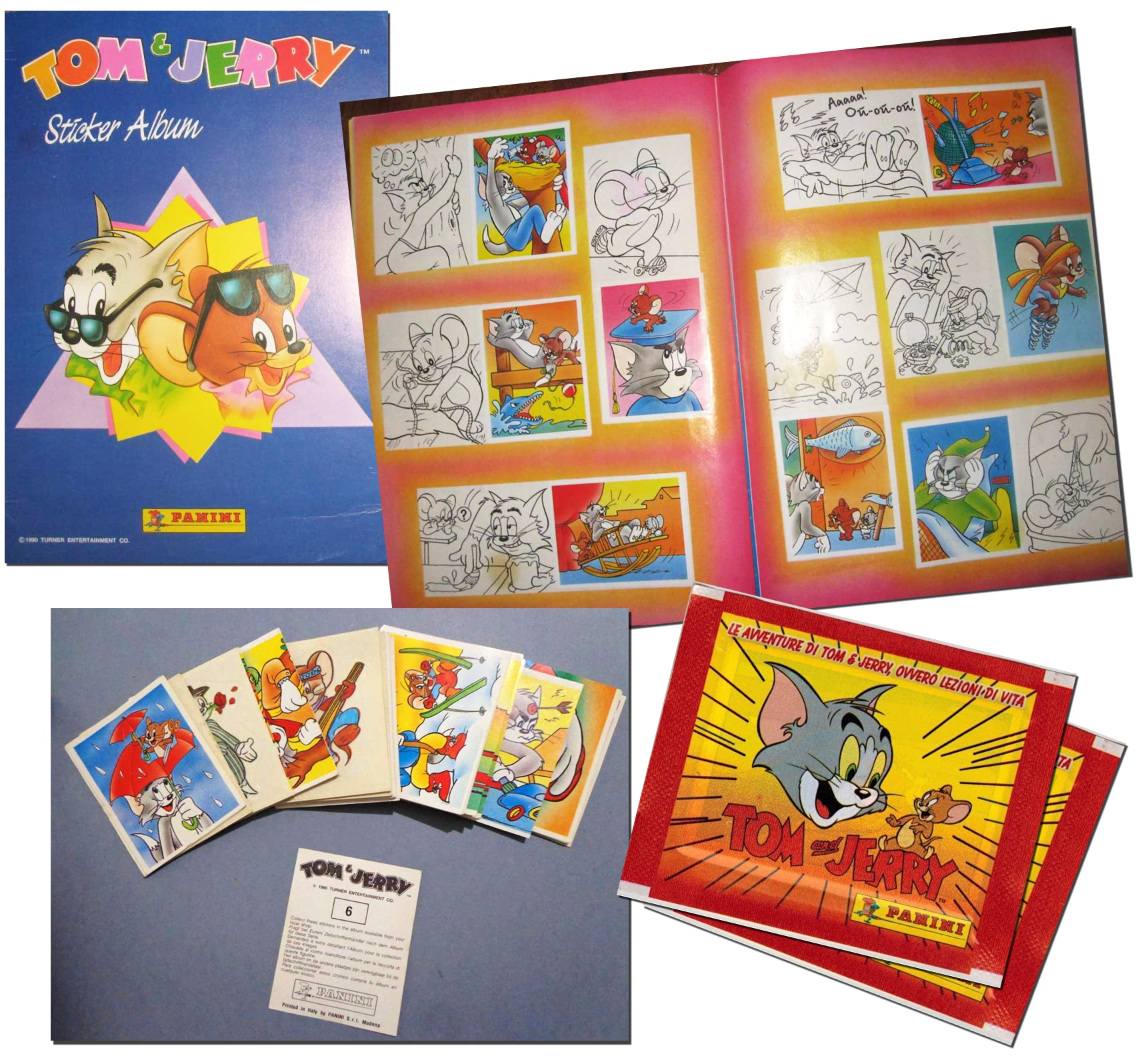 Yes, the Panini Sticker Albums...
Bethesda Chronicles: Rock Bottom
Long story short:
Bethesda released ports of Doom 1, 2, 3 for Nintendo: SWITCH with DRM. Yes. You read that right: a set with a 25+ year old game with DRM and a Terms of Service agreement.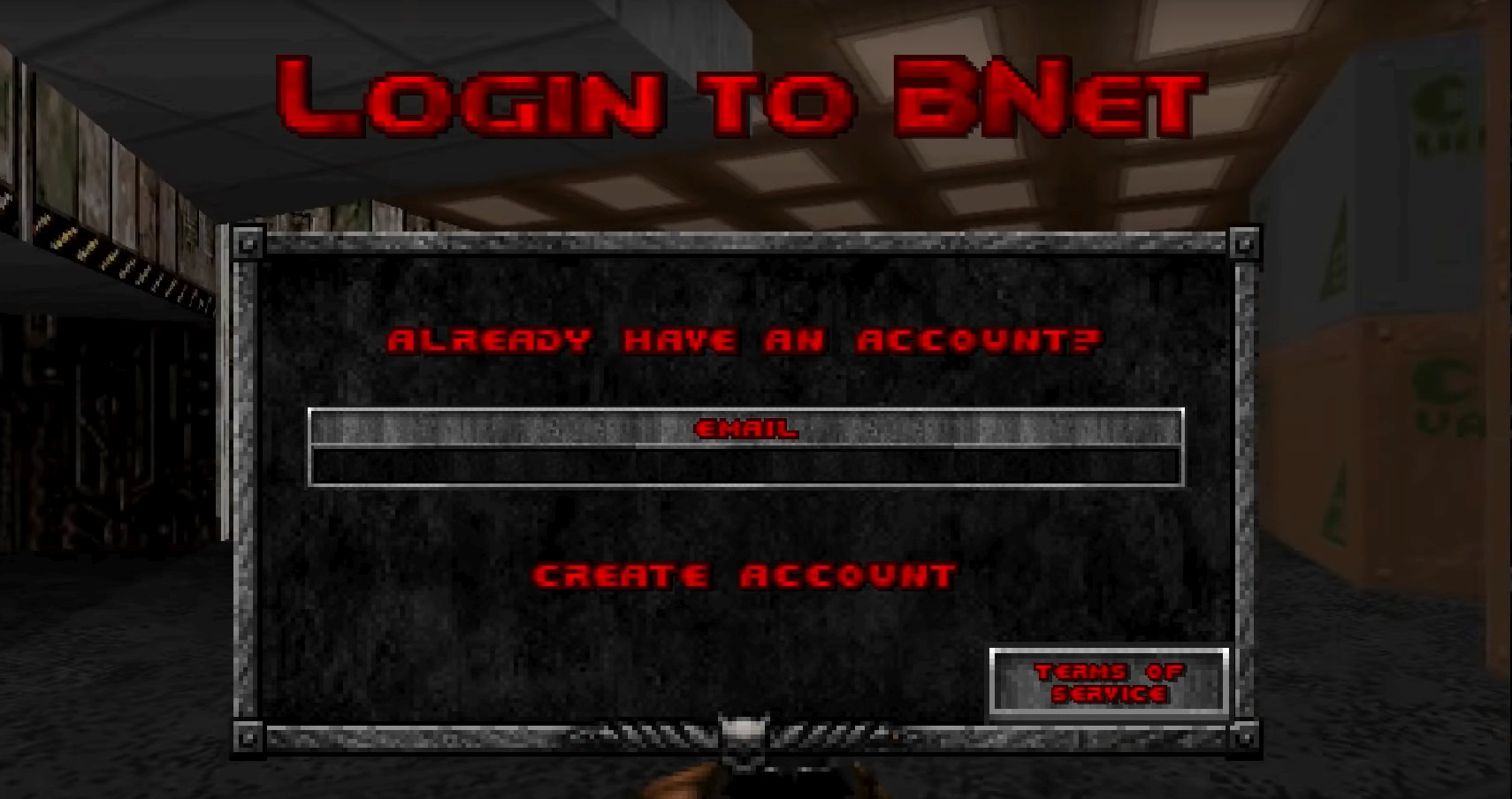 The very same Bethesda released Wolfenstein: Youngblood which... Which... Let's just say, that corporate greed and the real face of the "New Bethesda" is strong in this one: complete failure to market the product, deceitful videos which didn't show the true nature of the product until the very last day prior to release and, of course, loads and loads of microtransactions to seal the deal. I've made a backup of all user reviews from Metacritic just in case, so we all could revisit this trainwreck of a title any time to remind ourselves that the Old Bethesda is finally gone.
I wonder how the New Bethesda is going to embarrass itself again in the future. It will sure be spectacular!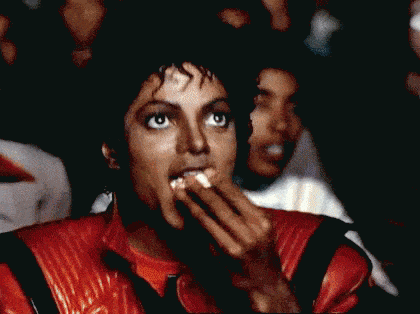 Run and Rock-it Kristie on the App Store: last chance
Last chance: grab your free full copy of action-packed Run and Rock-it Kristie on the App Store since the game will be leaving the store in two weeks.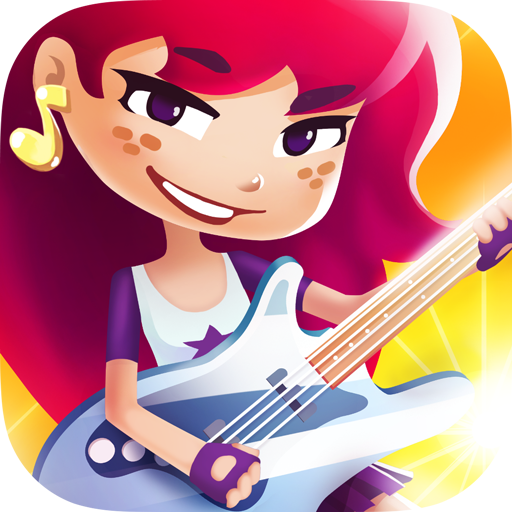 Developing the game was a blast, watching people and journalists play and discuss it on the internet — priceless and the fact that Apple actually featured it on the EU App Store main page for two weeks was simply unbelievable.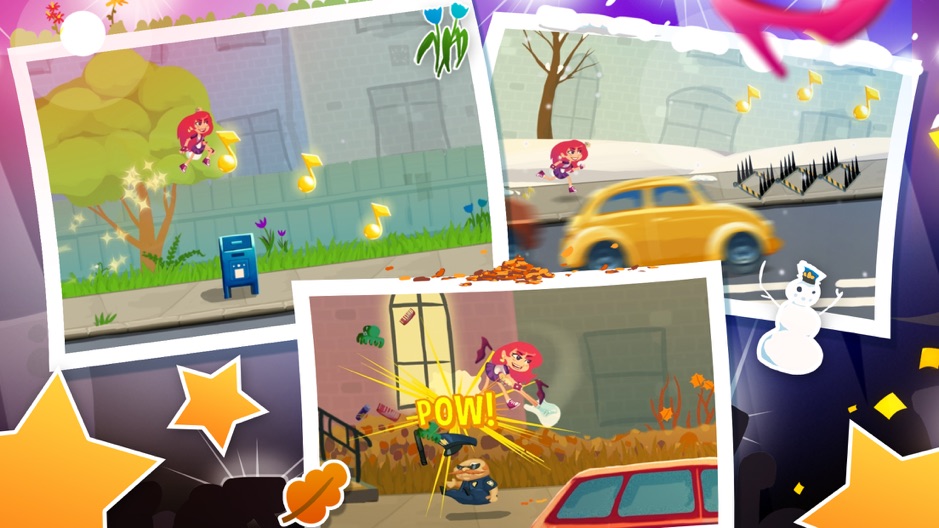 Thank you all for playing!
Deep, Meaningful and Possibly Life-Changing Story-Driven Games Everyone Should Play Regardless of Previous Gaming Experience [No Spoilers]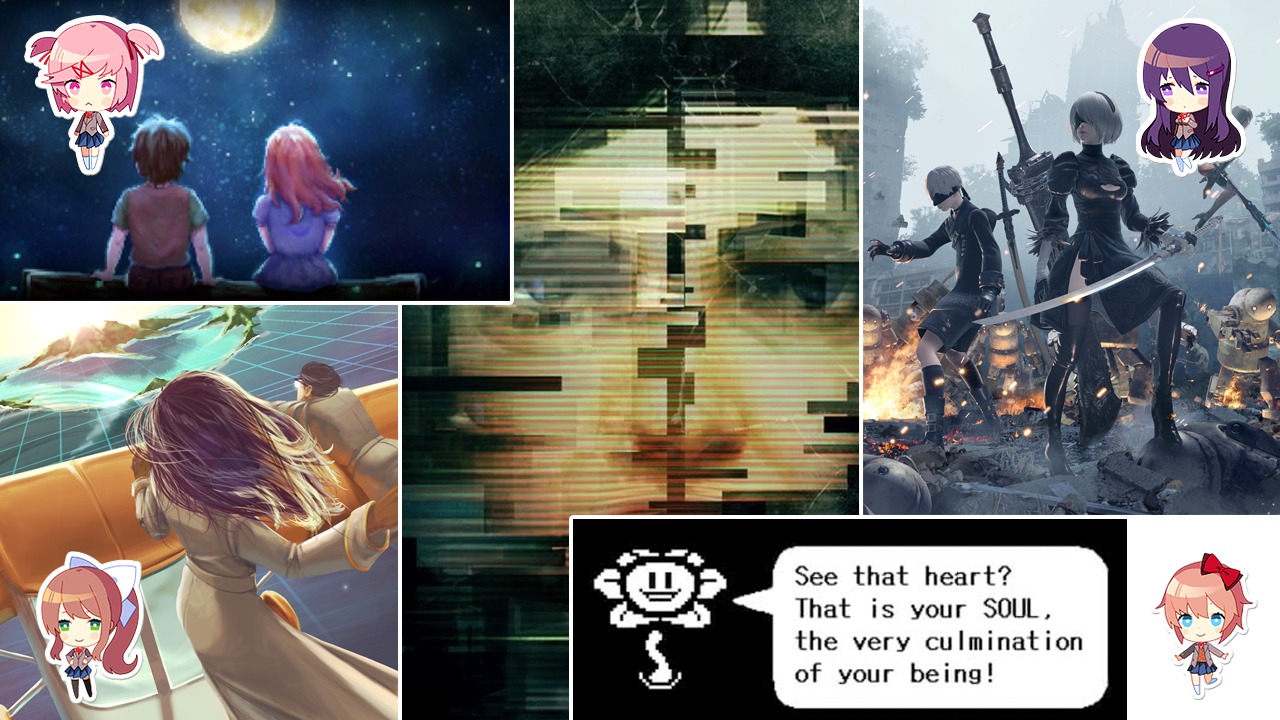 Today we'll once again discuss one of the most remarkable types of media — Video games. Interactive nature of multimedia games makes it possible to tell stories in bold and original ways, allowing players to experience the narratives at their own pace. Or customize the player's experience by providing different story routes or even finales based on one's actions throughout the journey.
Some projects can only work in the form of a videogame, especially those which rely heavily on player choice as well as provide replayability by changing some of the aspects of the game, essentially turning it into an endless experience.
Among the games we play there's a range of particularly impressive narrative-driven titles which tell some very complex stories by taking the player through the whole spectrum of emotion: there's no black and white, there are no cliché Hollywood endings, — only non-polarized, deep, sometimes even dark topics put under scrutiny. They raise philosophical questions about the world we live in, the things that make us who we are, the human condition in general and the meaning of it all, without giving pre-digested answers, but rather making the player think, sometimes even causing one to lose sleep over the choices made or events experienced.
I believe these Games are the pinnacle of interactive storytelling and some of them deserve universal praise and simply must be played, — no, experienced by everyone, regardless of age, gender or previous gaming experience. Just like a well-cooked and masterfully spiced meal astounds one with a symphony of taste, these Games deliver some of the most intense experiences one can expect from a multimedia project.
A Lesson in Creativity. Gal*Gun 2
I'm starting to question my life choices...
I mean, I've managed all kinds of projects, produced countless videos, published a small game, decided to work on an animated feature film. All for one thing: to make some noise, get noticed and maybe even make a buck or two on the way. You know, the basics.
Alas, trapped within the confounds of my inflexible mind and obsolete world view I would never be able to come up with something as beautiful and inspiring as this:
Please, take a deep breath. Pause. Then repeat this once again, proud and aloud, and let it sink in:
"SUCK YOUR WAY TO PANTSU PARADISE!"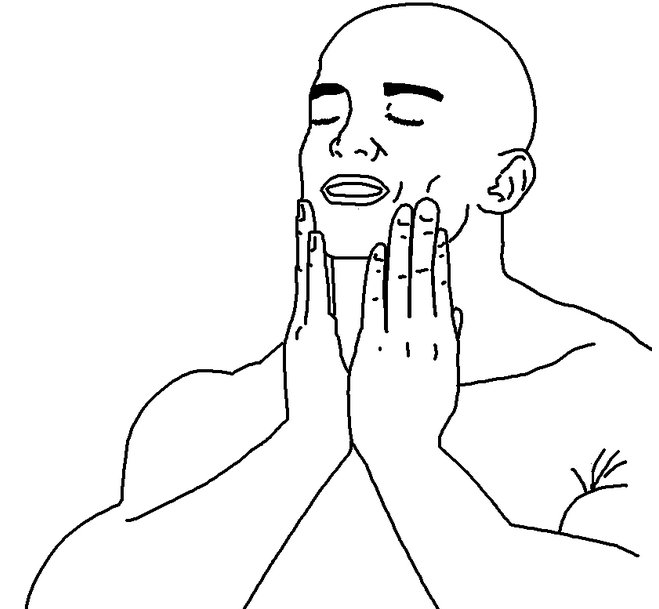 Exquisite.
This is exactly what you mean when you declare: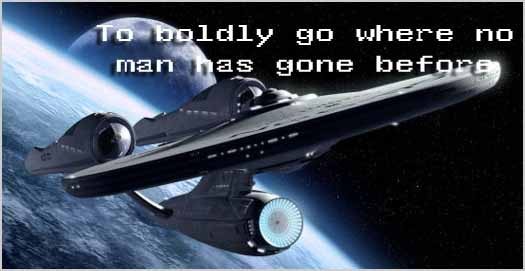 This is impressive. You need a special mind-set to come up with something as bizarre as this franchise and bring these games to fruition in the form of a real commercial projects and actually sell them.
But not just sell them. No-no-no! Sell them with a DLC. Yeah, just an innocent tiny $90 DLC. Which, naturally, gives the lucky player the power to zoom in and undress the characters.
Well, naturally.

This is what you call a DLC!
Am I going to play this... game? Doubt it. Am I impressed by the mere fact that such a project exists and sells more or less well? Hell yeah!
Basic instincts, man... That's where it's at. Exploit and prosper. Seems like PQUBE LTD nailed it (he-he, get it?) when it comes to providing a quality product for their target audience. If it sells, it sells. Simple as that.
Screw the film! Forbes 100, here I come!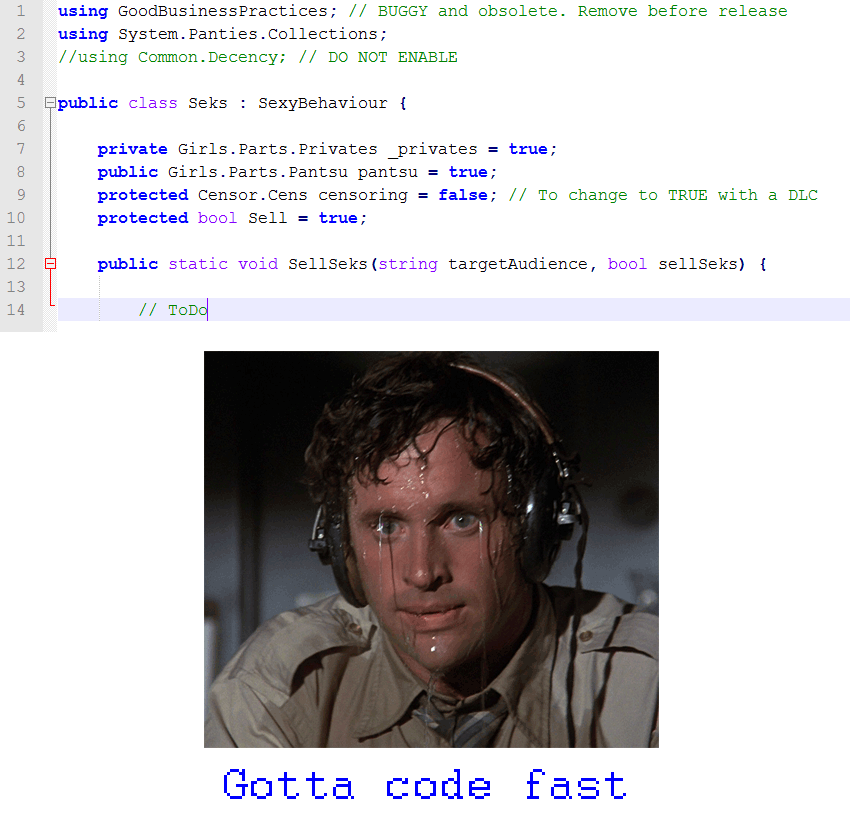 Questionable Design of the Final Fantasy XV Female Mechanic Cindy
I've been multitasking a bit lately: working on stages for the film, composing a soundtrack with a music producer and, with an artist – developing one of the main characters of the film who is (surprise-surprise!) a young attractive girl – a romantic interest of the other one who is male.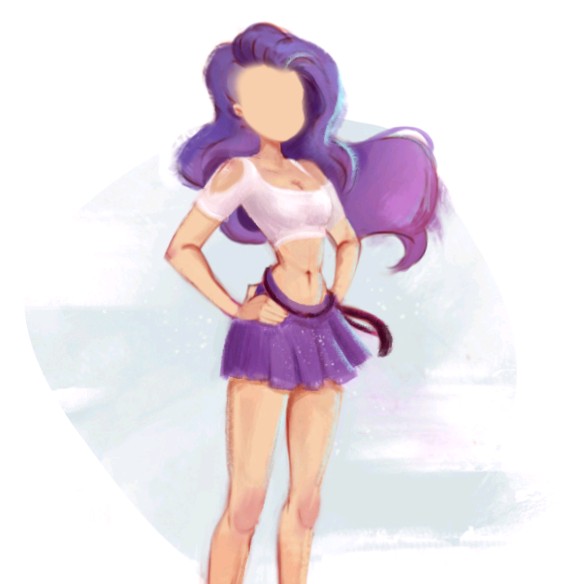 (a very early design of The Girl)
While looking for references and such I decided to take a break a watched the latest episode of Conan O'Brien's "Clueless Gamer" where he played the latest game from the Final Fantasy series - Final Fantasy XV.
It was all fun and laughs for me until I saw the female mechanic character named Cindy: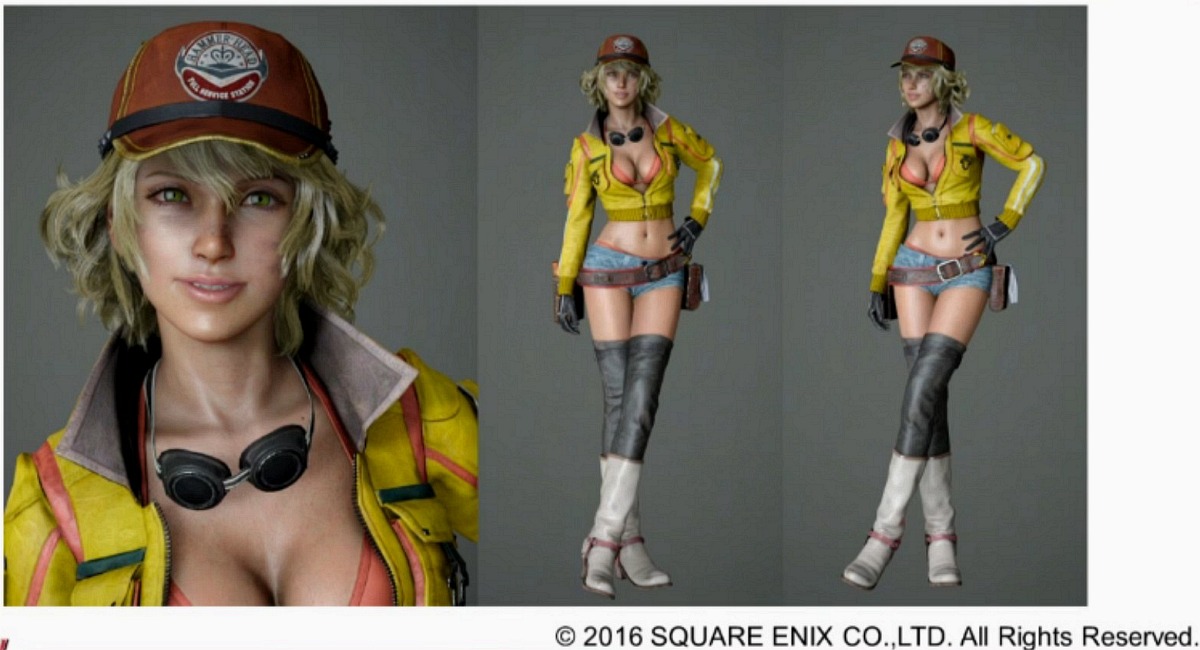 Yes, this is supposed to be a mechanic. Yes, they proudly display her on the game's website: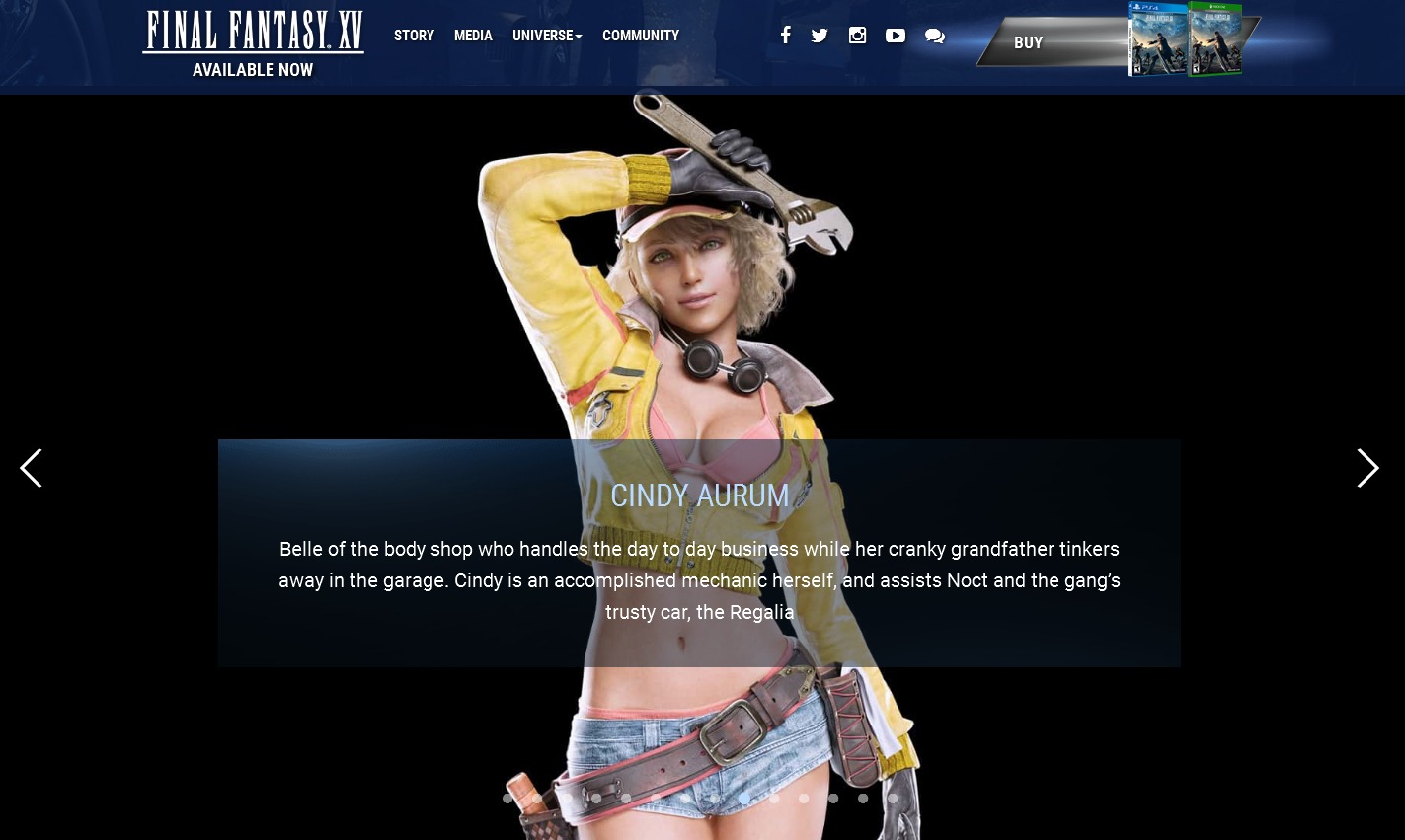 And yes, this is the most uncomfortable, awkward and pathetic attempt at a "sexy" female character I've seen in a videogame for a looong time.
Now, don't get me wrong, I love the female form, especially when portrayed well, and especially sexy.
But this... This is just...
The height of just-too-muchery
I believe everything should have its time and place and be, well... logically sound. Even when it comes to entertainment products. With Cindy Square Enix clearly overdid it.
Consider the following:
You have a character that does this: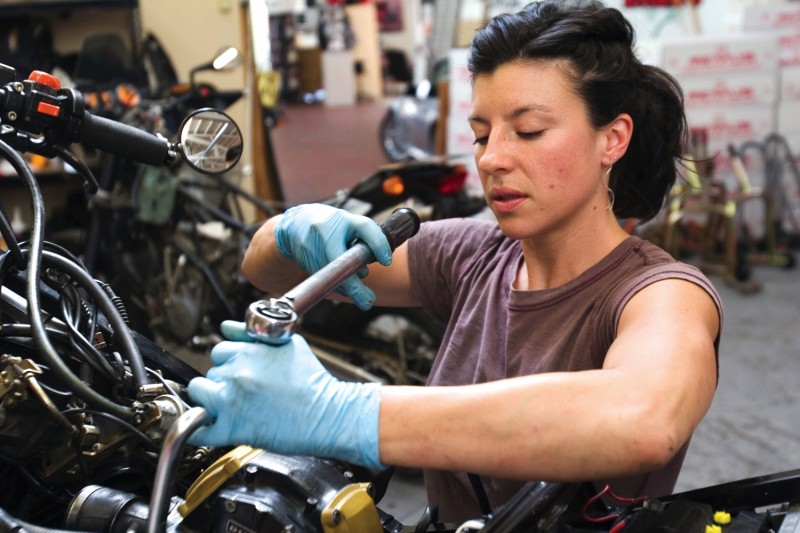 Looks like this: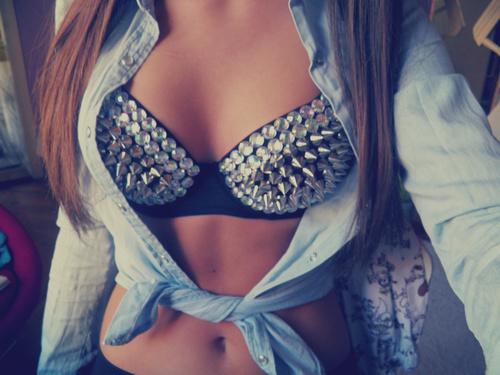 Talks like this: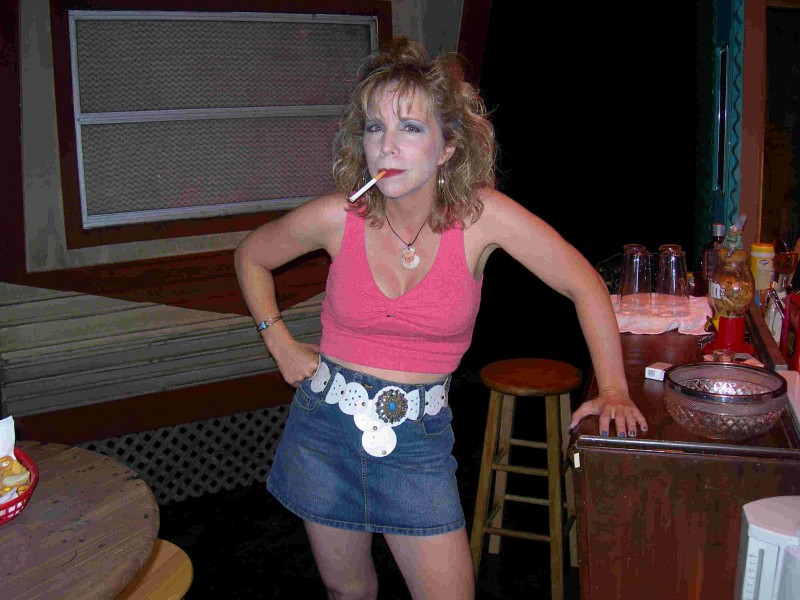 And strikes poses from the Victoria's Secret catalogue, like this one: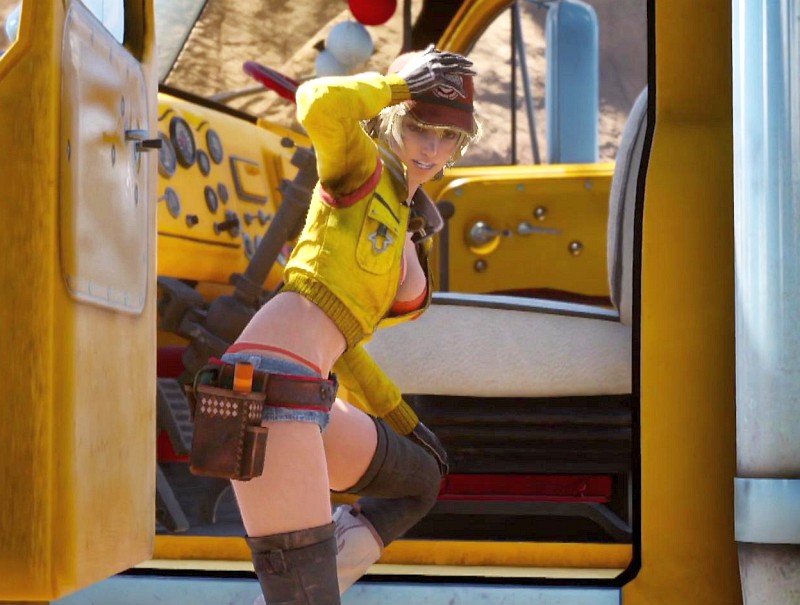 Really?.. Is that what a female mechanic is supposed to look like? A boobs- and panties-out, skimpy-clothed mess of a trailer-trash? I never knew that.
Maybe it was because at some point during development SE realized that they had a party of four metro-sexual men as main characters of the narrative and decided to compensate, I don't know. What I do know though is how female heroes were portrayed in the previous games. Although there were skimpy costumes for some of the characters they didn't seem to be out of place and were more of a fan service sort of thing for those who took their time to unlock or buy such clothing in-game. It was never such and awkward in your face presentation, especially not in the first hour of the game.
And then as if to add insult to injury Director Hajime Tabata said that "Cindy was not meant to be an erotic character, but energetic and outgoing, and he didn't want to change the current concept. He talked about moderating the way she's presented, rather than covering her up".
Yeah. Riiight... I guess this is why there's a distinctly visible tan-line under her ultra-short shorts.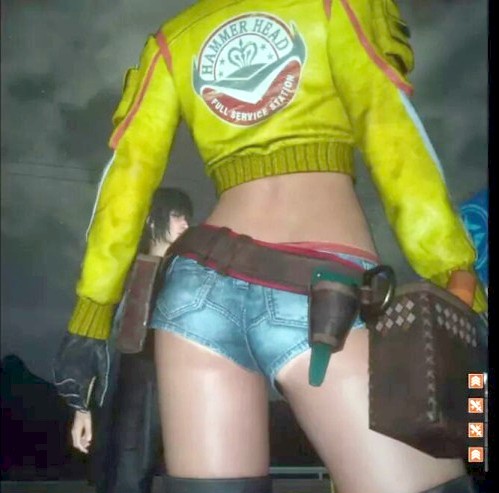 "Not meant to be an erotic character"? Are you kidding, Square Enix? =)
Or maybe instead of erotic you tried to make her sad and pathetic? Well done then! Well done, indeed. If you're trying to appeal to the male demographic just admit it and don't try to weasel your way out. SE. Have some dignity.
Final Fantasy isn't the first Japanese game to have overly-sexy characters, but I believe this is in fact the first AAA-title to do it so tastelessly and trying to cover it up with good intentions. Remember Dead or Alive game series? It sure had its share of overly-sexy character designs, but, first of all, they never tried to cover it up, openly discussing the physics of the breasts, and it's, well, meant to be hilarious and absurd with over-the-top character designs and nonsensical trivial story, it doesn't make you feel awkward and sorry for the developers who obviously had lots of fun making the game. And of course it's not an RPG which tries too much to be so serious and then trips on it's own shoelaces with pointlessly forced sexy characters, like FFXV does.
Well... Let's wrap up with another sexy mechanic – this Overwatch D.VA character fanart by Li Chunfu. It's well-done, on-character and most importantly, Mr. Li genuinely intends his females to appeal to male demographic, be attractive, and sometimes erotic and doesn't try to hide this fact which is what people with self-respect do.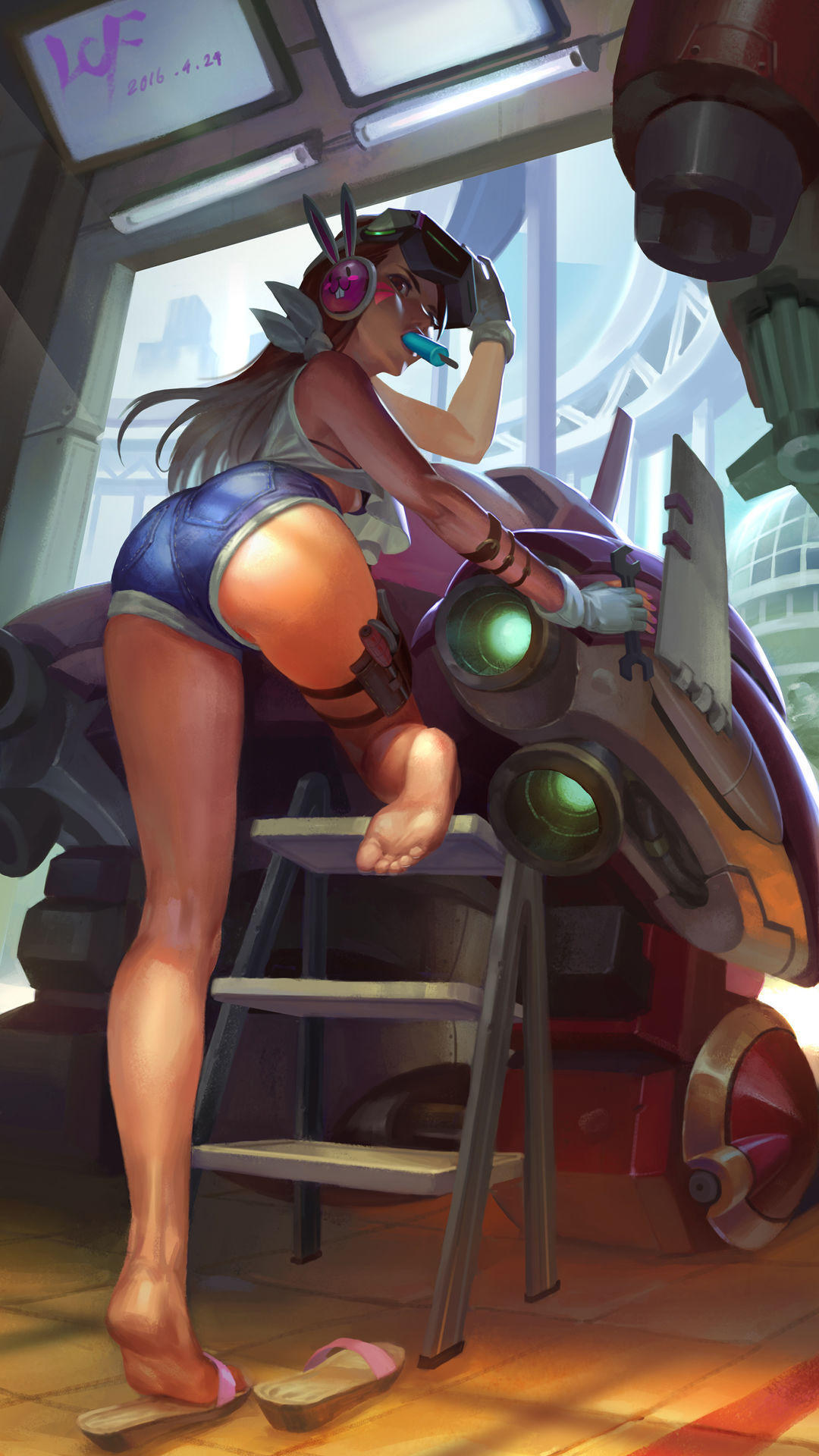 D.VA from Overwatch by LI CHUNFU
Well, enough of my rants and sexy mechanics ... Back to work!