Mootzoid Plugins for Softimage, C4D, Maya and Modo Now Available For Free!
What an amazing NY2017 present from Mootzoid for all of Softimage/XSI zealots out there (and for Maya/C4D/Modo guys to some extent as well)!
Quoting Eric: "For the upcoming holidays I wanted to let you know that as of today all my plugins are available for free on my website www.mootzoid.com. Just download any plugin and you're ready to go without any license hassle and without making your wallet unhappy :)"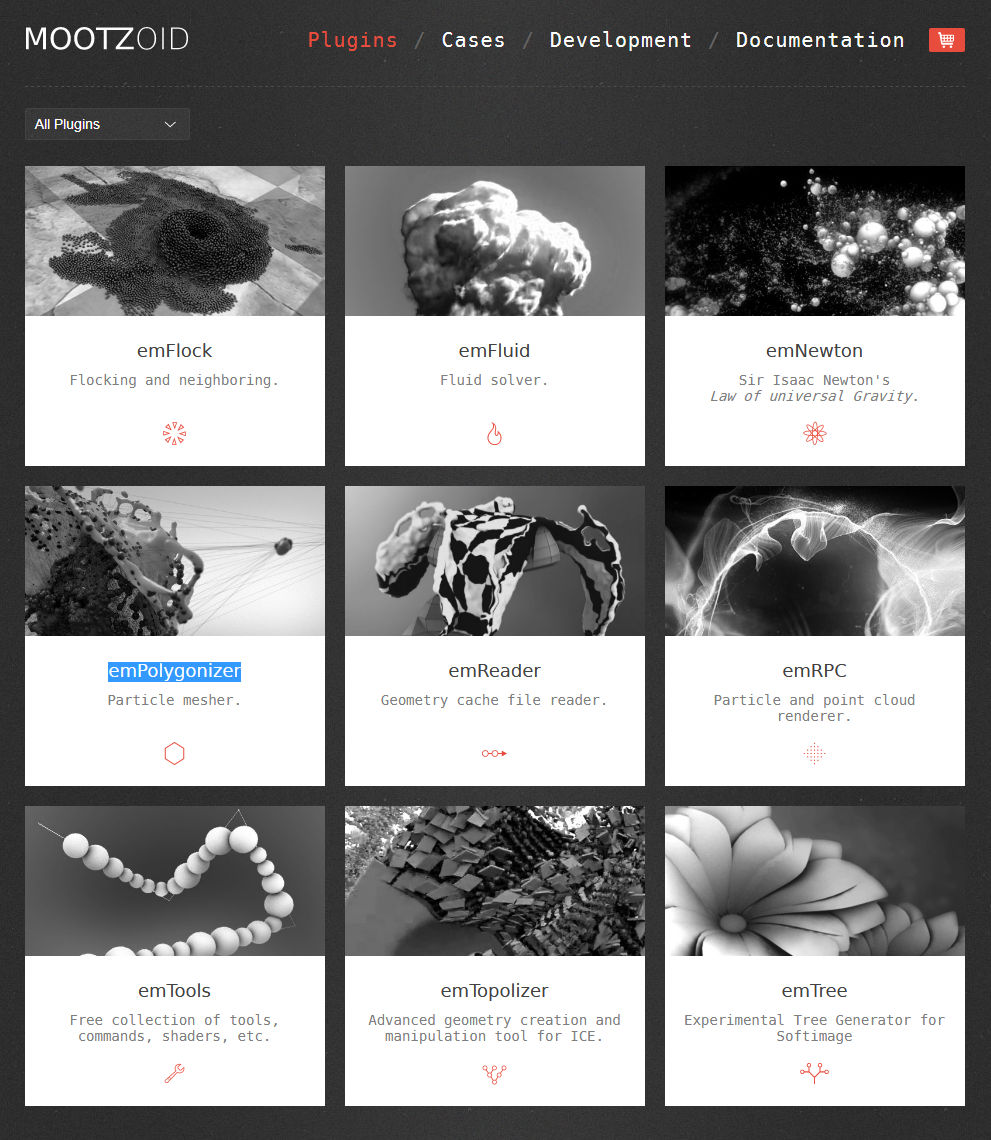 Plugins are available at Eric's website, as usual.
Can't wait to get my hands on the full versions of emFluid and emPolygonizer!
BTW, you know what makes Eric's plugins so special? Just a couple examples:
They add complete OpenVDB support (read/write) inside Softimage! You can simulate fire and smoke whilst exporting frames to .VDB whilst having Redshift for example picking those frames to render. It's fast and it's reliable.
emPolygonizer provides a powerful multithreaded mesher to use with any object, be it particles or just a bunch of meshes. I used a while ago to mesh hundreds of thousands of particles in my FleX Fluid Simulation studies and was thoroughly impressed. It is so, so much more powerful than XSI's native polygonizer.
Thank you, Eric!
Redshift v2 volume rendering samples
Tried it. Amazed. Can't stop playing with the new Redshift! Volume rendering works like a charm with blazing speeds even with brute force GI enabled with about 500 samples! Crazy!
Tell me those are not some pretty clouds: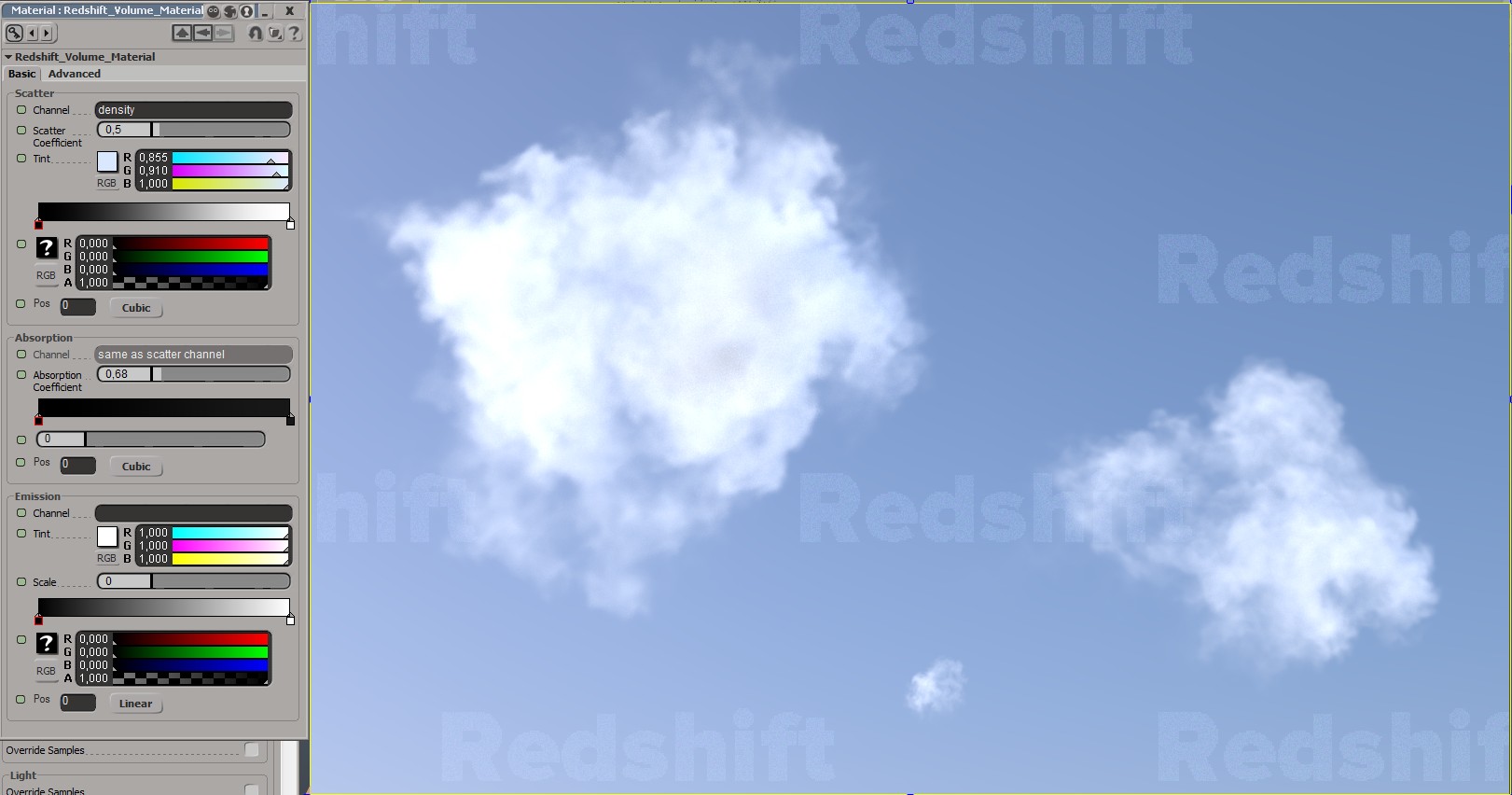 And this is not some heavy but oh so beautiful cloud of thick smoke:
Each of these renders took about 10 seconds on my nVidia Geforce GTX 970. Mind you this is not a powerful GPU anymore! According to preliminary tests GTX 1080 is twice as fast! Put four of those babies inside one big tower, grab a copy of Redshift and you've got your very own render farm that can render anything and fast! At least that's what I will do when the time comes to render the movie out.
Well, it's official. Redshift renderer is the best GPU rendering engine on the market! Well done guys!
And let me also thank Redshift team for supporting Softimage folk. You guys deserve a medal for this.